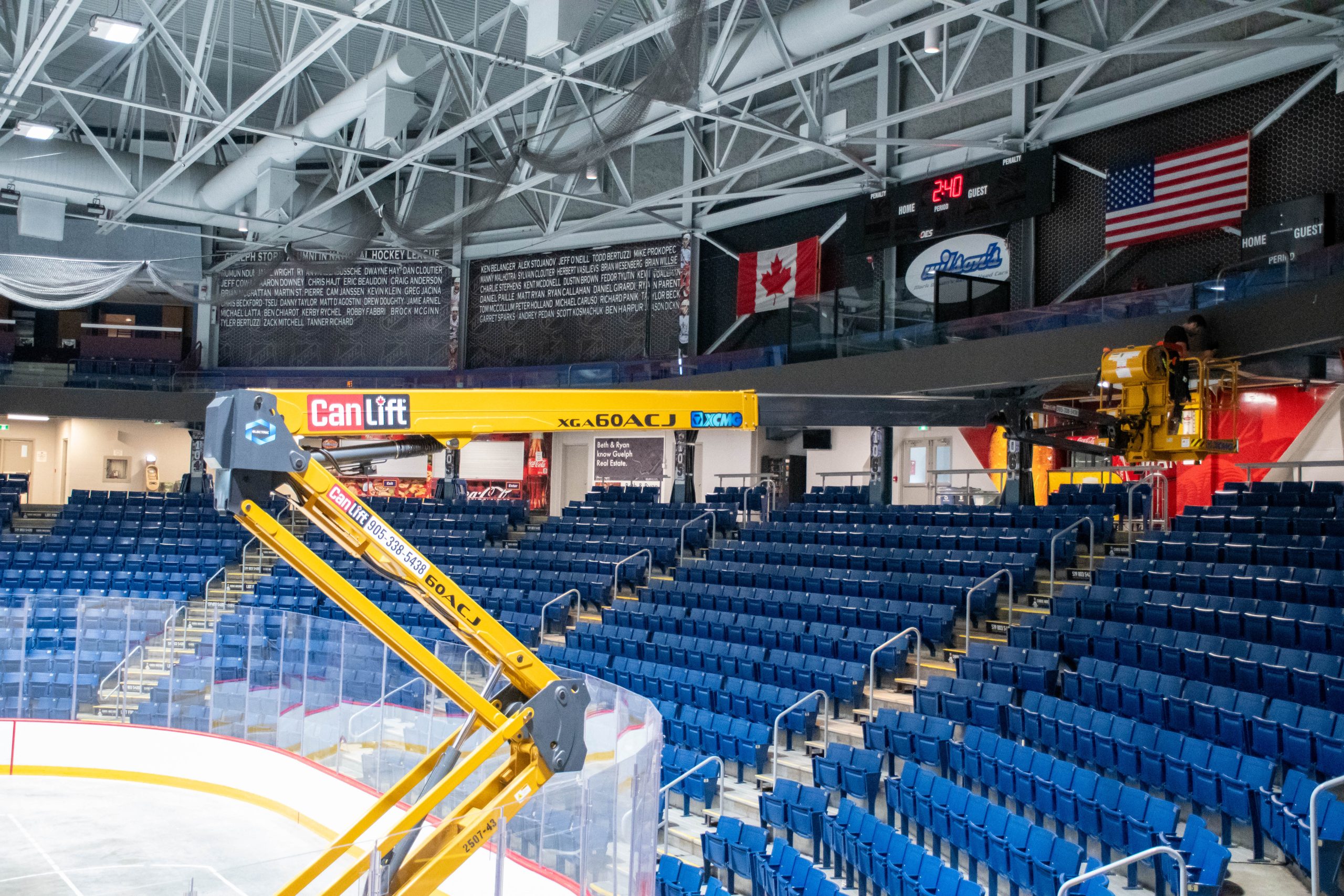 When it comes to maximizing the impact of your WOW factor scoreboard or video display, impeccable installation is key. Our dedicated service team possesses the expertise required to flawlessly integrate our scoreboards, video displays, and scoring solutions into your venue.
Comprising a roster of highly trained professionals, our team boasts the technical knowledge and hands-on experience to breathe life into your project. Whether it's a straightforward control room setup or a comprehensive installation that spans your entire venue, encompassing multiple products, our unwavering commitment to professional excellence mirrors the stellar quality you've come to expect from our products.
Our dedication extends beyond installation; we also offer a suite of services that range from providing spare parts to delivering local on-site support or remote phone assistance. We take immense pride in ensuring that our customers are always primed for success and ready to take the game to the next level.
Whether your requirements entail a complex installation or a dependable setup for your new scoring product, rest assured that we're here to provide the professional service you demand. Should you have a service request or require urgent technical support, don't hesitate to contact us at 1-877-652-5833. Your satisfaction is our priority.
Facility Consultation
Do you want a new scoreboard or video display in your facility but are not sure where to start? With our consultation services an OES representative, local to you, will personally visit you in your facility to deliver a comprehensive recommendation of our products and services.
We will:
Walkthrough your facility or venue with you and discuss options based on your space, powerful abilities and budget
Develop a proposal with detailed quote and recommendations for products and installation services
Once you decide to move forward your OES service contact, along with our service team will:
Manage your project from beginning to end—from scheduling through the completed installation
Oversee the installation process and arrange for delivery, if applicable
Offer personal instruction on how to operate your new scoreboard, video display, controllers and all accessories once the installation is complete
Scoreboard Retrofits
Looking to WOW your fans but don't have the budget for a new scoreboard or video display project. Updating an existing scoreboard with new technology, brighter digits and new accessories is a great way to modernize your scoring solution.
We'll work with to determine whether a scoreboard can be retrofitted in the same location or taken down and reinstalled after the upgrade is complete.
Installation
A WOW factor scoreboard or video display can still fall short without proper installation. We take pride in the quality of the products we offer and want to make sure the end result reflects that. That's why our installation team isn't just good, they're GREAT!
Our team is made up of highly-trained professionals who have the expertise to install all types of scoring and timing products. From large venues, major league projects with multiple scoreboards, video displays and timing set-ups to high school, college and community center projects we know how to install products right the first time.
Our team has decades of combined experience to lean on when solving the complex problems that can pop up during an installation. We bring our extensive technical knowledge and professionalism to every installation.
After Sale Service & Support
We have an unbeatable service reputation and our interest in the performance of your scoring solutions doesn't end at installation. From including spare parts to providing local on-site service or remote phone support, we pride ourselves on our commitment to having our customers always lit up and game ready.
If you have a service request or an urgent need for technical support, contact us by phone, 1-877-652-5833 or through service support form below. You will be connected with a live person who has the technical expertise, scoreboard knowledge and venue insight to help you quickly resolve ant issue you are experiencing.
Quinnipiac Bobcats
You guys are a class act. Aside from the great products and standard service you provide, your additional service far exceeds even my expectations and I have been at this for 25 years. I let anyone  who asks us about our scoring system know that OES is far and away #1 and for so many reasons
Contact Our Service Team
We pride ourselves on always having you lit up and game day ready. If you are in need service or support, please fill out the service form below and we'll contact you within 24 hours to help. We can also provide you with immediate technical support over the phone by calling 1-877-652-5833.