Lambton College
Sarnia, Ontario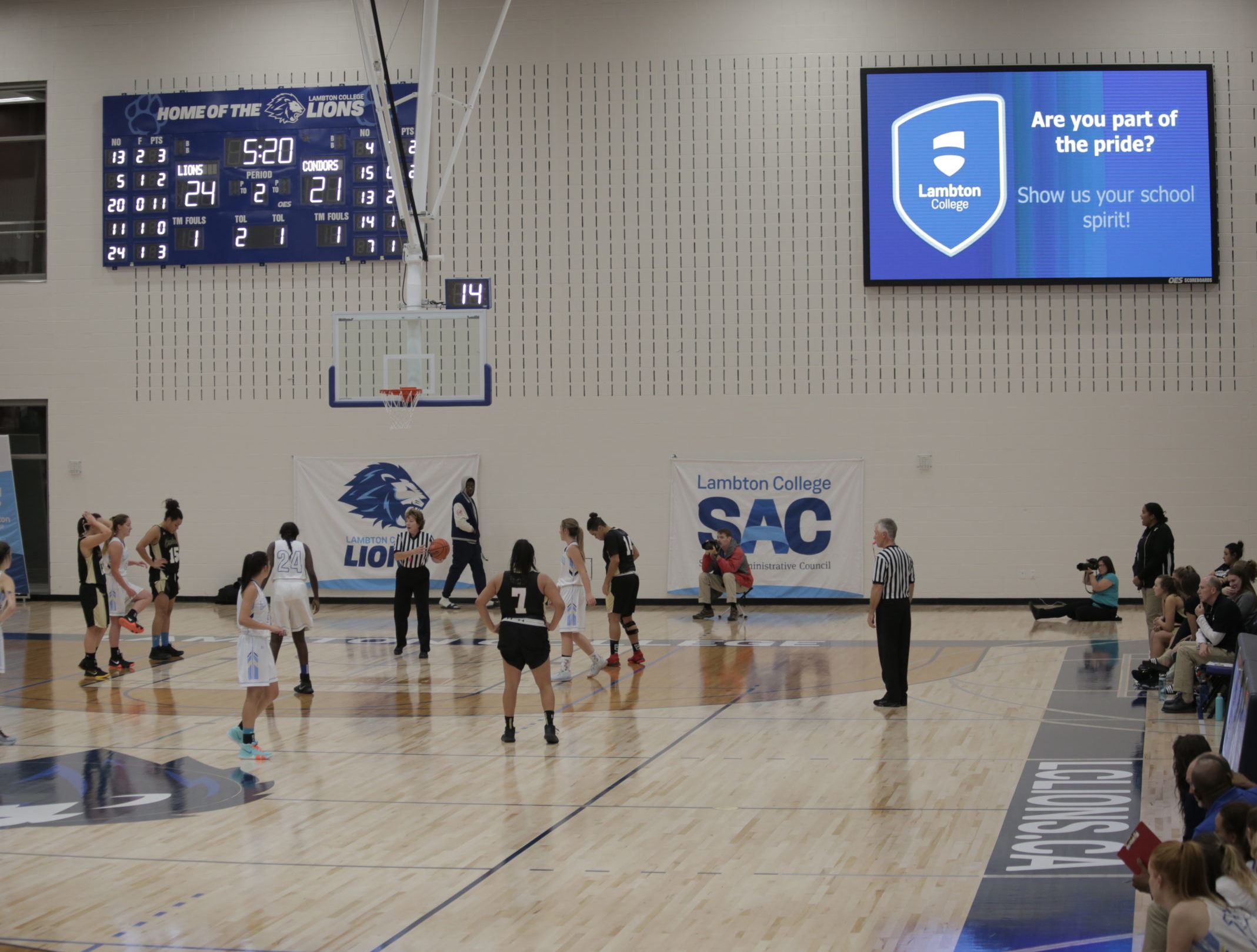 16' W X 9.5' H LED videoboard
Two x OES Scoreboards
Models 5220 and 5935
White digits
Accessories and accents
Two x 10" shot clocks
Scoreboard identity panels
The work OES did at Lambton College for our new Athletics & Fitness Complex is truly exceptional. I've had the opportunity to visit a vast majority of post-secondary athletic centers and what we now have here at Lambton in terms of scoring, timing and LED display technology is ahead of the class.
Any Venue. Any Sport. Any Time.
Want "WOW" factor scoring & timing solutions in your venue?